Dr Colin Harbinson: Recovering the arts
Posted by
admin
on May 10, 2011 in
HOPE.II
|
Warning
: count(): Parameter must be an array or an object that implements Countable in
/home/phountain/apps/hopetalks/wp-includes/class-wp-comment-query.php
on line
399

Warning: count(): Parameter must be an array or an object that implements Countable in /home/phountain/apps/hopetalks/wp-includes/class-wp-comment-query.php on line 399
2 comments
Warning
: Illegal string offset 'class' in
/home/phountain/apps/hopetalks/wp-content/themes/eVid/epanel/custom_functions.php
on line
78
Warning
: Illegal string offset 'alt' in
/home/phountain/apps/hopetalks/wp-content/themes/eVid/epanel/custom_functions.php
on line
79
Warning
: Illegal string offset 'title' in
/home/phountain/apps/hopetalks/wp-content/themes/eVid/epanel/custom_functions.php
on line
80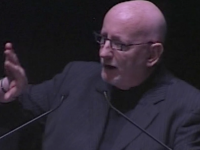 The arts have long been neglected in the evangelical world, argues Colin. But God is not only interested in the arts; He is the original Artist, the original Creator. The arts can provide powerful signposts of hope to a world that has lost hope.
Warning
: count(): Parameter must be an array or an object that implements Countable in
/home/phountain/apps/hopetalks/wp-includes/class-wp-comment-query.php
on line
399
Leave a Reply
You must be logged in to post a comment.